William Gallas has criticized Chelsea's England international full-back Reece James, insisting that the young defender needs to start learning to cover up for his center-backs if he really has the intention of helping the team. Gallas was making reference to the 2-0 loss Chelsea suffered in the Premier League back in January, highlighting that Reece James exposed the central defenders by placing too much focus on moving forward.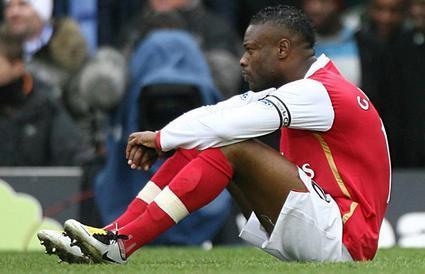 The 2-0 loss was Chelsea's sixth of the Premier League campaign on a frustrating evening when Gallas believes that the two goals could have been kept out if there was more defensive organization from the Blues. The opening goal was conceded from a corner that was not defended properly while the second goal was a punishment for yet another defensive error.
Gallas, a title winner at Chelsea, was not pleased with the way his former side conceded the second goal, so he decided to call out James on social media to question his role in the goal. The 21-year-old right-back was caught off position as he allowed Maddison so much space who drove comfortably to the box area where he delivered the shit to hand his side the second goal.
After the match, Gallas took to Instagram to post on his story with a photo of the Chelsea defense, saying in his caption that full-backs are supposed to always be on red-alert and be prepared to cover for their central defenders just in case they manage to not win their aerial duels.
While James can be excused for being a young player who is still learning his trade as a defender, he has to learn fast because the Premier League does not show mercy or give second chances to defensive mistakes. Gallas, however, stated that he believes the Englishman will do better at Stamford Bridge.