William Gallas is in retirement today, having last played as a footballer for the French side. His leading role was that of a defender. His football career has spanned England as well as France. Before he concluded his international playing career he landed with the league club called Perth Glory in Australia.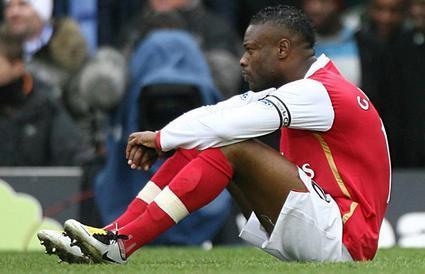 William Gallas today offers his opinion on several international football events. Recently he talked about the potential of the youthful squad at Tottenham and how they would be able to put up a good opposition in the Champions League games in the upcoming season. It is indeed one of the younger squads that is part of the Premier League. Gallas feels that Tottenham does lack experience as per other clubs, especially after he spent three years with them. However, he is confident that they can maintain their position in the main stage games in Europe. Gallas would know since he had played for Premier League clubs for the mainstay of his career. He heads the list of similar players who have retired, both from active playing as well as from managerial positions.
Gallus himself had been a defender for Tottenham
Hotspur. He believes the club needs to focus on winning trophies rather than qualifying for the Champions League. His comment does stand against the Arsenal manager Wenger's comment who feels that the squad needs to put more focus on playing in the premier competition than in winning more trophies. Gallas had joined Chelsea as the first team of the Premier League. He joined in the year 2001. He soon acquired the role of defender and in the same role;
he moved to join another team in London, Arsenal. After that came his stint for Tottenham
. Throughout his career, he has held the position of a center back and been an intelligent and dependable player.
Gallas continues to work for the French media today, as a TV pundit.