Former Arsenal and Blues star William Gallas has backed Olivier Giroud to replace Alvaro Morata at Chelsea. The former Arsenal striker moved from Arsenal to Chelsea in a complicated move in January. However, the Frenchman has barely featured for the blues. Despite Morata struggling with fitness concerns, Coach Antonio Conte preferred to play Eden Hazard as striker, leaving Giroud to feature in just five games.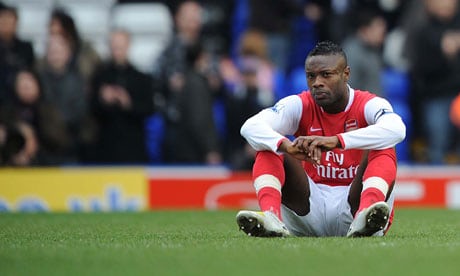 Giroud, who has just one goal, is still struggling as he was whilst at the Emirates Stadium. Gallas opines that the player can fill the absence of Morata. He believes Giroud has shown that much capability while at Arsenal.
Gallas admitted that the World Cup hopeful was "struggling a little bit" at his former club because he was playing from the bench. He added that whenever he got an opportunity he proved his mettle. The former Gunner skipper said Morata will remain the first choice at Chelsea but then he asked that the player do well to keep his position otherwise Giroud should be there. He feels that kind of situation will lift the level of training and the performance of both strikers.
Hopefully Giroud would be called on when Chelsea face Crystal Palace next in the league. The Blues lost to Manchester City, who dominated play overwhelmingly. Conte and the rest of the team will be keen on returning to winning ways as they continue their chase for a Top Four finish. Morata is likely to return in action when Chelsea go away to the Nou Camp for the return leg of the Champions League Last 16 fixture next week. The first leg ended 1-1 at Stamford Bridge but they still stand a decent chance against their rival.